This four piece gift set includes: Jigsaw, Angle Grinder, Drill and Torch.
2 x 18V batteries with 1 hour fast charger
6 HSS drill bits
6 screwdriver bits
5 jigsaw blades (4 for wood, 1 for steel)
2 grinding discs
2 wrenches
Two battery packs included.
Just a quick review of the Aldi 4 piece set I purchased the other day for the insane price of £39.99!
You can't get a lot for your money these days especially tools but I my opinion this set it really great value.
You get a drill, angle grinder, jigsaw and a torch plus 2 batteries a one hour charger and various cutting blades and discs. The quality of the tools is ok and they all function as they are supposed to. The torch is quite dim so I changed the bulb and it's a lot better. There is no way this would replace my pro Bosch tools but for general DIY it is quite a competent set in my opinion. I can't buy a replacement battery for my Bosch tools for this price!
I will give it some real life test as soon as possible and post results one here.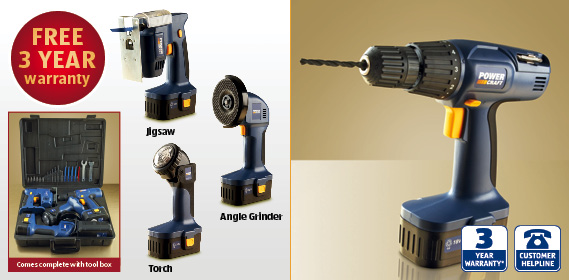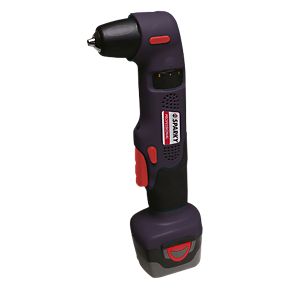 Sparky BAR12E 12V 2.0Ah Ni-Cd
Right angled drill for working in confined spaces. Features anti-slip, soft-grip handle and LED work light.
2 x 2.0Ah Ni-Cd Batteries
Variable Speed & Reverse
1hr Charger
10mm Keyless Chuck
12 Torque Settings
Electric Brake
Rubber Coated Grip
Replaceable Carbon Brushes
Product contents:
BAR 12E, batteries, charger.
Specifications:
Max. drilling capacity in wood 24mm, steel 10mm. Max. torque 18Nm hard. Weight 2kg.
Download more information...
Sparky BAR12E 12V 2.0Ah Ni-Cd Angled Cordless Drill Driver Instruction Manual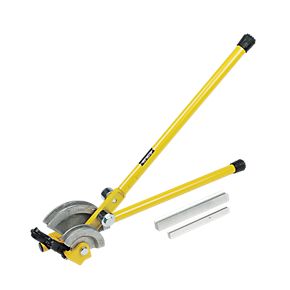 High quality tool for producing accurate bends with no damage to the pipe. Cast aluminium guides and formers with degree marks for accuracy.
Bends Pipe up to 90°
Can be Used in a Vice
Can be used in a Vice